7 years ago
A Growing Problem - The School Places Challenge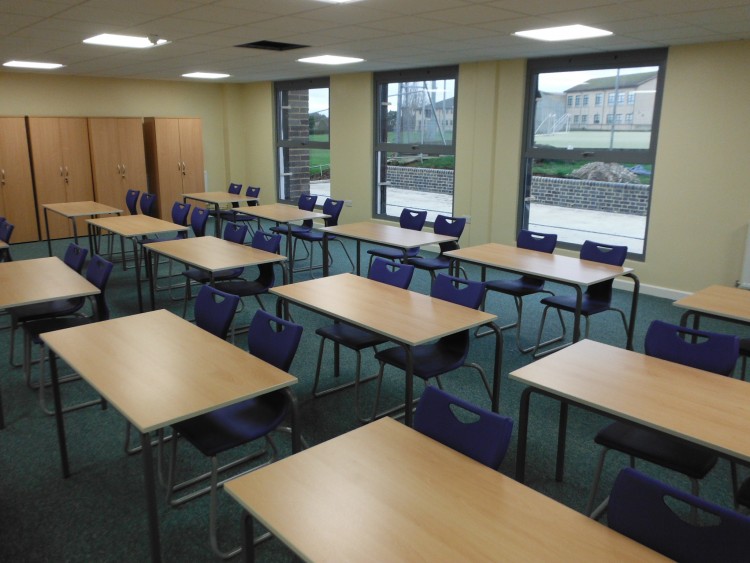 Over the last few years, pressure on primary and secondary schools throughout the UK has been growing. The number of applicants continues to increase substantially year on year, but the number of school places fails to grow at the same rate.
Recent research by Scape Group has revealed that 24,000 further classrooms will be required by 2020 to accommodate the growing number of students. And, as local councils have a statutory duty to provide sufficient school places, these demands must be met either through the expansion of existing schools or the building of new ones.
Schools in the South East are statistically some of the best in the country. In fact, figures from this year show that over 90% of students in Essex attend a school that's rated as either 'good' or 'outstanding' by Ofsted. Undoubtedly years of hard work and effort on all parts goes into achieving these high standards. But, when schools are faced with the prospect of expansion, there's always the worry that standards could slip as result due to the challenges that this brings.
Space for all?
One of the biggest issues facing schools that need to expand is lack of space. Whilst councils are tasked with creating enough places to accommodate everyone, the government does not fund the cost of acquiring land to build on. This means that many schools are expected to use land from their current estate. Space for a new classroom or two might sound inconsequential, but with a growing student population comes growing administrative needs, as well as the need for further student facilities such as locker rooms, dining areas, toilets, etc.
This space soon adds up and before they know it, schools are faced with a difficult choice: do they give up precious land, often used for sports and recreational purposes, to build an entirely new wing? Or do they repurpose their current estate to maximise space? This is often achieved by reformatting underutilised areas of the school or building upwards instead of outwards.
With many choosing the latter option instead of compromising those all-important grounds, schools are becoming more ambitious in the way that they think about using both their budget and their space. In fact, one Essex school, Milton Hall Primary School, bought and converted a disused private jet into a makeshift classroom to tackle a lack of teaching space, whilst another Northumberland school, which was faced with expanding but with a lack of budget to do so, created a new classroom out of a double-decker bus.
These may be exceptional cases, but they certainly serve to illustrate the point that schools have to think outside the box to meet expansion requirements. Finding a construction company that can deliver an innovative build in line with ambitious plans is key to the project's success.
Another issue facing schools is the complexity of the builds. Large projects can take 6 months or more to complete safely and to a high standard. This means that schools will often be occupied by hundreds or thousands of children and staff whilst this work is taking place. With this is mind, choosing a construction company, like Davis Construction, that has proven health and safety standards in place is required to ensure the build is completed safely and successfully. You can read more about our stringent approach to health and safety during school builds on our earlier post.
High standards all round
Without question there will be some tough times ahead for schools in the South East that are facing expansion whilst trying to maintain their high standard of education. But choosing the correct contractor at the procurement stage can go a long way to making the process easier for all. By selecting a contractor that is appropriately skilled within the education sector, with a history of delivering innovative builds on time and on budget, schools are able to focus on what matters most: delivering a high standard education to the region's children.
At Davis Construction we have a number of successful school builds under our belt throughout Essex, London and the South East. If you would like to discuss a build or learn more about how we approach a school expansion projects then please contact us at info@davisconstruction.co.uk. You can also keep up to date with our current projects and company news via Facebook and Twitter.
---