7 years ago
Ensuring Safety During School Construction Projects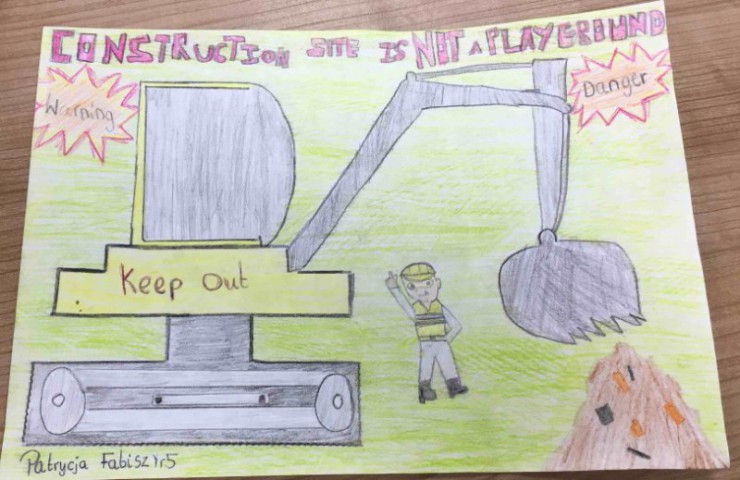 During any construction project, Health & Safety should be cemented as the top priority, especially when work is being carried out in an active school or academy environment. With this in mind, our goal at Davis Construction has been the delivery of projects on time and on budget, whilst maintaining a culture of safety at all times.
Pre-Build Preparation
Carrying out a thorough risk assessment will build the foundation of any construction project preparation, in addition to an intensive design and construction programme underlining specific elements of the build. Both are crucial procedures for any quality construction company working with schools, colleges and universities.
Scheduling
The most effective way to ensure safety is to conduct work when the site is vacant. Many educational institutions look for contractors to carry out improvement projects during the upcoming summer holiday, to take advantage of a 6-week period when the school will be empty, minimising the risks to students. In the instance of minor building work, this may be possible, however large-scale projects may struggle to be completed during this short time frame.
However, short timescales mean that coordinating a tight schedule is essential to any part of school construction projects, with high-risk activities organised to take place during out of school hours. For example, if the project is a new build, the initial groundwork will often involve the use of heavy machinery, so this aspect of the job should be carried out at the appropriate time when risk to students and staff is at its lowest.
At Davis Construction we aim to schedule these tasks when children and staff are not on site, but in the unavoidable case of site deliveries – of both materials and machinery – we ensure they happen at quieter times, either before or after the school day.
Low Risk Culture
Whilst any children and staff are on the premises, ensuring their safety must be assessed through a comprehensive risk management and reduction strategy. Completely eradicating risk is not easy, but the knowledge that you have selected a responsible and trustworthy contractor is the closest you can get.
Davis Construction encourages a culture of safety that is run throughout the company as a whole, stemming from management, site supervisors, right down to every worker on site. Every person contributes towards this, ensuring we offer a construction service that sets us apart.
These ingrained company values are evident in the way that our workers conduct themselves in their daily practices. Whether it's having a committed Health & Safety manager or conducting site-specific safety orientations with the full workforce, we are focused on delivering quality every day.
We pride ourselves on all staff holding CSCS cards, which are gained through CITB Health, Safety & Environment tests, renewed every 2 years. This allows customers to put their trust in us as their contractor, by enabling us to illustrate and guarantee that we're providing a team with real building skills and accredited qualifications.
Child-Friendly Construction
Whilst it is fundamentally down to the construction company and its workers, practicing good Health & Safety can also involve teachers and children in a school environment. We like to go the extra mile, interacting with headteachers and staff, with the aim of organising talks to the children about staying safe. This is a fantastic way to ensure everyone is aware of Health & Safety and ensuring the project runs as smoothly as possible.
Making these interactions fun to engage the children is essential, with a child-sized hardhat and hi-vis jacket always able to work wonders at keeping the attention of a younger audience. We recently held a competition for children to design their own site safety poster, with some excellent results. The children demonstrated how enthusiastic they were about keeping the site safe.
Reputation
Any quality construction company will be sure to place the safety of a school's children and staff at its core, but knowing what to look for when selecting the right contractor can be difficult. The above steps should assist you in choosing a reliable company who will deliver a project safely and successfully.
Whether it's a new build or a school refurbishment, Davis Construction consistently applies the same level of professionalism and innovation to everything we do. Contact us at info@davisconstruction.co.uk.
---