7 years ago
Oh My GOSH! charity event for Great Ormond Street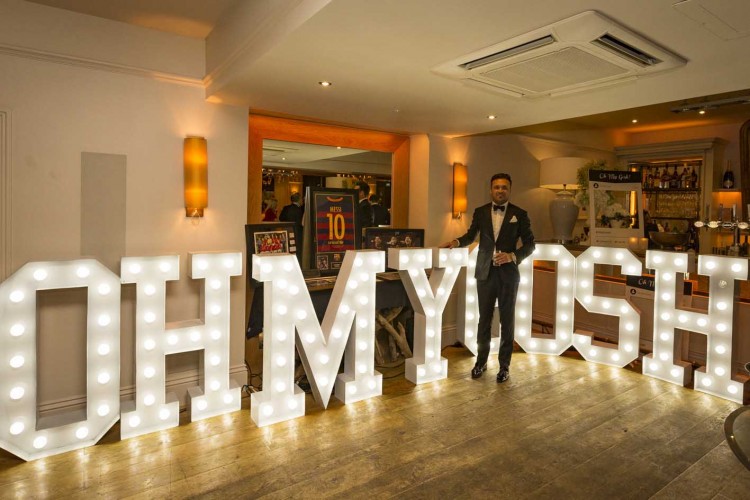 At Davis Construction we are proud to have established a culture of adding social value to every project we partake in. This culture runs right through the company, from management through to every site worker. With this in mind, it is with great pride that we can say that our managing director, Tom Davis, has raised £30,000 on behalf of Great Ormond Street Hospital through organising his first annual charity event, 'Oh My GOSH!'.
The event, which took place on the 15th of October at the Roslin Beach Hotel, involved a black tie dinner with a charity auction, as well as a sponsored skydive. Over 120 guests attended the evening, enjoying fine dining and dancing all in aid of Great Ormond Street Hospital. The event also saw a team of 26 business men and women from around Essex, including 4 members of the Davis Construction management team, experience their 'Oh My Gosh!' moment by taking the plunge for a hair-raising sky dive. You can view a selection of photographs from the event, plus a video of the skydive on the newly launched Oh My Gosh! website.
Great Ormond Street is a cause that is especially close to Tom's heart who, as a child, was diagnosed with Leukaemia and treated by the incredible doctors and nurses the hospital. As to what inspired him to organise the event, Tom says:
"Great Ormond Street Hospital has always been a charity that's important to me, without which I might not be here today. As managing director of Davis Construction, I'm in a privileged position where I've developed relationships with a varied network of business people throughout Essex and this got me thinking about ways that I could use this position to benefit the charity.
This is how the concept of 'Oh My GOSH!' came about. The idea was to unite and challenge business people within Essex through a formal evening event plus a surprise extreme challenge, for which they would have to raise sponsorship for GOSH. I'd like to thank all the guests for their support and their willingness to participate in this year's challenge – to parachute out of a plane from an altitude of 13,000 feet! It certainly wasn't for the faint hearted."
---