7 years ago
Surgical Precision - Safety in Healthcare Construction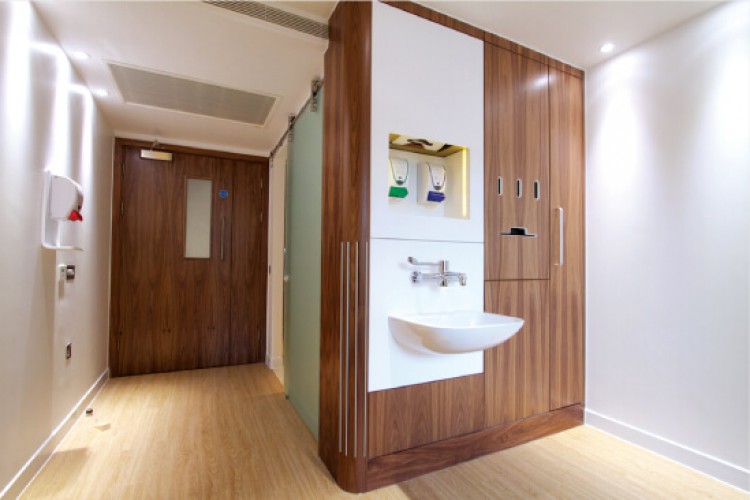 Why did we gear Davis Construction towards commercial projects? Our team is motivated by the unique challenges these developments present. From organising building sites around large groups of people to safeguarding health and safety in an active environment, specialising in these builds requires us to be on top of our game. Elements of this are present in our safety in schools blog.
Nevertheless, one of the most demanding areas to concentrate in is construction in healthcare buildings. We were definitely expecting a steep learning curve when we proceeded with a number of ambitious projects in this industry. These builds present trials like protecting the health and wellbeing of vulnerable patients, preventing the spread of infection and traversing a hectic, nonstop environment.
Davis Construction has adapted to these conditions exceptionally well, leading towards numerous successful healthcare projects. In fact, we recently secured the contract to relocate and remodel Basildon Hospital's X-ray department. This demonstrates how far we have come in establishing ourselves as specialists in healthcare sites.
But, this expertise has only grown after years of active work in this challenging sector. Here are some of the steps we take to ensure surgical precision in hospital construction.
Priority on preparation
Similarly to school builds, the immediate focus has to be on preparation and planning. Yet, unlike school sites, hospitals do not have a six-week summer break to cover significant construction work. These environments are 24/7 and need to run like clockwork and contain vulnerable people among their patients and visitors.
As a result of this, healthcare builds are usually fast track, with work needing to be completed in approximately three months. When the contract is signed off, design for the renovations has to be organised promptly, as well as the opening of communications with hospital staff and administrators.
A vital part in preparing for a speedy build is arranging prompt delivery of fixtures and fittings. These are made to measure, with independent backups in case one suffers a failure, which is necessary to protect the health of patients. This can be seen in our Highgate Private Hospital project, with distinct panels connected to the mains power supply and a reserve in case of power outages.
Establishing safety in every step
Steps must be taken to establish safety and best practice. Our workforce will have completed a recent DBS check and perform an asbestos R&D survey early in the process. Like many other buildings constructed before 2000, hospitals tend to carry asbestos in ceilings, insulation, adhesives and more. Therefore, it is crucial to establish these levels before proceeding to ensure the safety of patients.
Once any risk of asbestos has been professionally handled, we will then establish site routes and barriers leading towards where work is taking place. Often, we will arrange an emergency exit to transport personnel and equipment, while ensuring it remains clear at all other times in case of fire. Using these channels reduces disruption to staff or patients throughout their daily activities. Furthermore, where necessary we will often organise one of the lifts to move heavy apparatus in the building, saving time and the energy of our team.
Communication is key throughout any construction project, with hospitals being no exception. Staff need to be fully briefed about the build schedule, including times where noise levels and use of heavy machinery will be high. Signs will also be placed around the area to inform patients and visitors in the vicinity. Davis Construction also encourages the use of toolbox talks, which are ten-minute refreshers to keep all members of the workforce on task.
All sewn up?
This introduction presents the importance of planning and structuring a healthcare construction site. As we have learned, without these necessary measures and processes, it will be difficult to maintain focus in this demanding setting. However, these procedures and effective planning strategies ensure hospital renovations are completed on time, on budget and protect the health of everyone on site.
Davis Construction has years of experience in healthcare construction, going the extra mile to safeguard the health and wellbeing of patients, hospital staff and visiting members of the public. If you would like to get in touch regarding a project, please contact us at info@davisconstruction.co.uk.
---