7 years ago
Schools Out - Completing A Six-Week Summer Renovation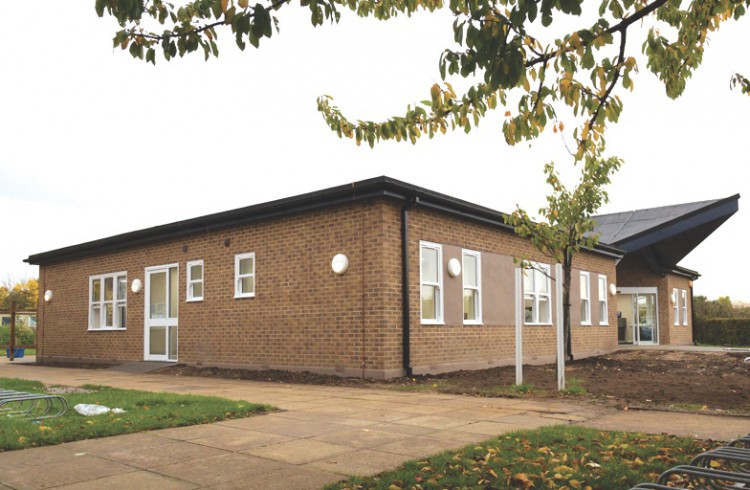 Summer has arrived, so for students throughout the UK it's time to make plans for trips to the beach and days by the pool. School's across the country are now closed for their extended summer break, guaranteeing six weeks of exciting adventures before a return in September. Yet, while this is a time of relaxation for some, this can often be one of the busiest periods in construction.
We've previously discussed how Davis Construction takes a conscientious approach to ensuring a safe environment for school renovations. However, the summer break is an ideal time to complete substantial building work, as students, teachers and members of the public are away from the premises. Therefore, for us, the summer holidays are all about donning hi-visibility vests and less about swimming trunks!
Although major renovation work may extend beyond the six-week break, this still represents a significant period for heavy-duty tasks to be completed. With schools vacated for the holidays, we use this time to organise demolitions, sub-structure and super-structure work where necessary. This guarantees the tasks that carry the highest risk are finalised when there are less people on the grounds.
Here are a few steps Davis Construction takes to ensure renovations in schools are professionally completed by the time the school gates are reopened for the next school year.
Preparation, Preparation, Preparation
In our extensive experience of working with educational buildings, the biggest timesaving step is effective preparation and planning. Without establishing a clear, concise and honest assessment of the tasks at hand, the actual building work will suffer from a lack of direction. Consequently, our diligent team analyse each stage of the process long before any equipment reaches the site. Every day is vital in a tight timeframe, so organising a firm schedule is always our immediate priority.
Another important facet of the preparation process is completing a thorough risk assessment. Even with students and teachers away from the site, safety is fundamental to protect the health of those working on the renovations and those in the surrounding areas. Moreover, these early stages are ideal to make sure that all involved have completed a valid DBS check, an asbestos survey is carried out and the neighbouring houses of the site are made aware that constructions taking place.
Another aspect of the planning period is securing planning permission for the necessary work, which Davis Construction can arrange for clients. Finally, it's imperative to organise the delivery of all tools and materials to arrive in advance of the project starting.
Stick To The Schedule
We have a great deal of experience and a long history of dealing with tight timeframes, so we know the benefits of keeping our clients informed at each step of the process to keep them in the loop. A Request for Information (RFI) schedule also helps us to ease the minds of the schools we work with, by offering them a clear overview of what's going to happen and when. Keeping clients informed at regular intervals is an important part in maintaining a friendly relationship.
In order to manage the day-to-day running of the project and guarantee each task is completed at the correct time, an experienced site manager is put in place to oversee the body of construction workers. Our skilled team are specialists in time management, ensuring all responsibilities are fulfilled to the highest standard. Plus, they communicate with subcontractors to certify every member of the team is on track with the overall plan.
At Davis Construction, we have years of experience working alongside schools to complete significant renovation work in a timely fashion. Take a look at our case studies for examples of how our approach has delivered outstanding results, or for more information, get in touch on info@davisconstruction.co.uk.
---