6 years ago
Collaboration in Construction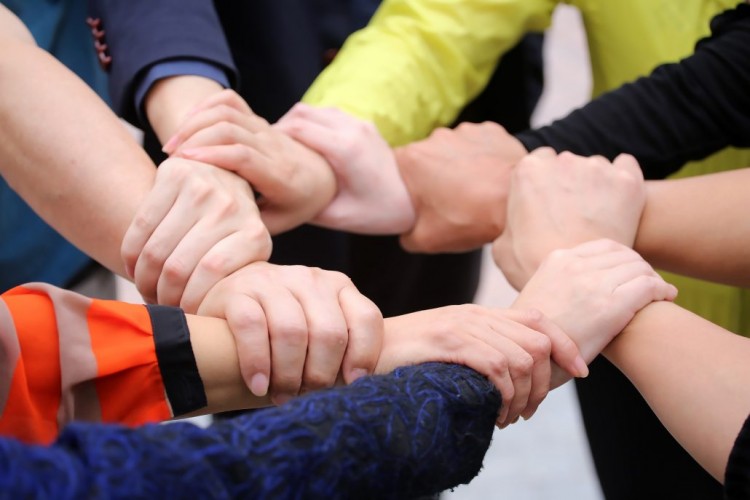 There are few industries that place such an emphasis on collaboration as construction. This is crucial to operations throughout Davis Construction, ensuring that every project is completed to the highest standards while staying on time and on budget. From clear communication to total understanding of each party's responsibilities, collaboration is the one of the keys behind our success.
Of course, construction is an industry of many moving parts and we aren't just talking about our tools. Our company, like many others works alongside numerous others in the completion of any project. Architects, contractors, other construction specialists, inspectors, clients – all need to be in unison to guarantee a successful finish. If a collaborative culture doesn't flow through these moving parts, the best-case scenario is an underwhelming outcome – at worst, a building could be left unfinished and unsafe.
Finding a main contractor that has a deep understanding of the importance of collaboration is a priority of evert developer and architect. We've learned a lot about what makes a successful collaborative relationship through our vast experience as a principal contractor.
Never choose a contractor on price alone – It can be tempting to search for a bargain, but could prove a pricey mistake. When making your choice, ask yourself this: have they completed similar projects successfully? You'll be better off in the long-run if you thoroughly scrutinise the candidates.

Check their Health and Safety process – Essential for the success of any project is health and safety. It's vital that your contractor has demonstrable competence in this area.

Why not ask to talk to their Health and Safety Advisor? At the very least, you should ask to see a copy of their H&S procedures. At Davis Construction, we have a zero-tolerance policy when it comes to unsafe working practices and consider a poor attitude towards H&S to be inexcusable.

That's why we've been entrusted with numerous healthcare and education projects – our commitment to health and safety is unparalleled.

Nurture open lines of communication – While your contractor must constructively communicate with you on a regular basis, ensuring that the lines of communication stay open is not their responsibility alone.

Avoid just 'leaving them to it', as this is when many projects begin to encounter issues. Both parties must be committed to meeting often in order to deliver and receive updates, as well as nip an potential problems in the bud.

Pick proactive – Unforeseen problems can plague any project, from supply delays to hazardous weather. However, a quality main contractor will always have plans in place to prevent issues and, if a problem should arise, they will be able to show the steps they took to solve it.
At Davis Construction, we're dedicated to establishing a collaborative atmosphere in every project we work on. Through our effective time management structure and systematic approach to builds, we ensure every person involved in the project is committed to completing it on time and on budget, meaning our clients can rest assured.
Are you interested in collaborating with us on future projects? Get in touch today on 01702 601000, or by email at info@davisconstruction.co.uk.
---