4 years ago
Introducing Acorn House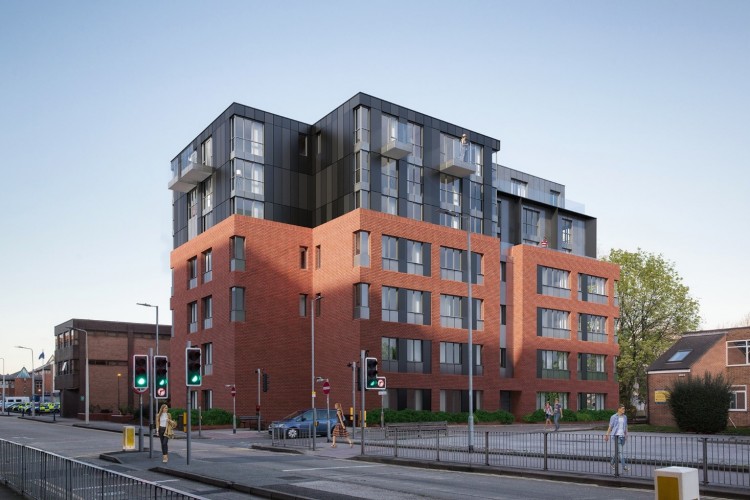 We are delighted to announce that we have signed contracts on our new upcoming Residential project; Acorn House located in Basildon, Essex.
This project will see the conversion of a 38,000 sq. ft commercial building into residential accommodation comprising of 94 one and two bedroom apartments. The design and build project will oversee the demolition of the roof and 4th floor slab, and the extension to 7 floors.
The scheme compromises of the design, construction & fit out, including all external works and incoming services. The extension will be created following the demolition of the existing plant room, the existing roof, removal of both the 4th floor slab & facades, and rebuilding 3 stories from the 3rd floor slab up.

When the conversion is complete, the town will benefit from the addition of modern accommodations within a visually stand out from the crowd building, featuring the original red brickwork with statement dark grey cladding.
Situated near to the Town Centre and C2C rail links into London, Acorn House is in a very central prime position. Formerly housing the authentic Yellow Advertiser in it's time as a commercial office building, this conversion will additionally benefit from a Concierge area and will be a predominant development enhancing the community with its social value.
The project is scheduled to take a total of 70 weeks and we are soon to commence the site set up. In the coming weeks we are excited to see our bright, branded yellow hoarding and monarflex go up, and this side of Christmas we will be commencing soft strip demolition works.
In launching this fantastic residential project, Tom Davis said "We are really looking forward to taking on this project which is our biggest project yet at £7.7m. We'll deliver the vision, working as one to a high-quality finish and the best of it's potential".
We are experienced in delivering large residential developments to a high-spec design, and having completed and vacated our Grangewood site, we are committed to delivering the same exceptional level of care and attention to detail on each and every apartment featured in Acorn House.
---