4 years ago
Our Visit to Thorne Grove Primary School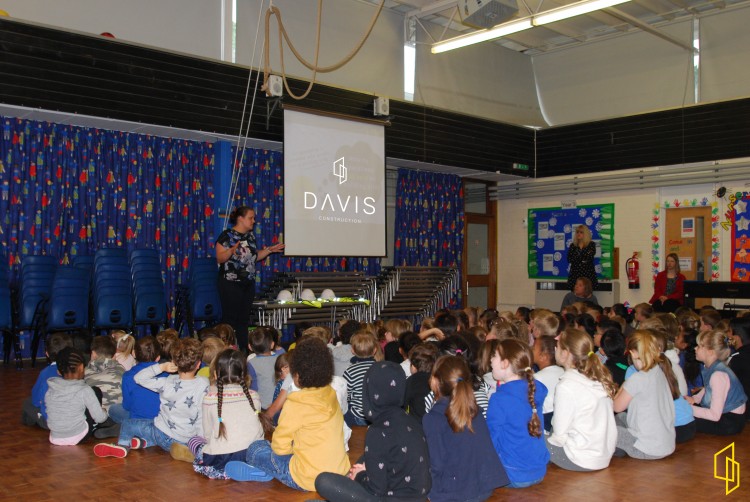 Earlier this month, Health and Safety Advisor Laura Green and Marketing Assistant Leah-May Smerdon took a trip to Thorne Grove Primary School in Bishop's Stortford, to host an assembly talking about Health and Safety in and around a construction site.
At Davis, we are experienced in working within live school environments and therefore have substantial knowledge and experience in what it means to share the importance of remaining safe around a building site with students.

Catered to their primary age, we communicated how to remain safe when a building project is underway. We aim to make this topic informative yet engaging by speaking to students on their level and offering opportunities to get involved and interact throughout. The students were very involved in answering questions and volunteered in asking many interesting questions, which was great for Laura talking in more depth, as the children showed a keen interest. A handful of the students were picked to come up to the front to try on their own Personal Protective Equipment (PPE) which went down well!
In our presentation we educated students on topics such as overall building site safety, discussed the types of machinery found in this sort of environment, identified the dangers that occur and how operatives stay safe during their working days, and the types of safety equipment used to protect those working on site.

The children were very interested in all that we had to say, and we had a rather big surprise when a nursery student identified a digger as an 'excavator'. We left the school with the materials for conducting a poster competition for demonstrating all that they learned in the assembly, and we are looking forward to receiving the submissions, and picking a deserving winner!
---