3 years ago
INTRODUCING BEECH WALK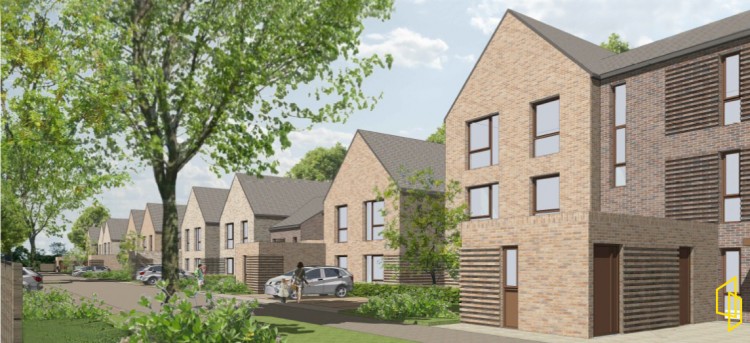 It's been a prosperous start to the new year 2020 for Davis Construction. Now approaching the spring, Davis has successfully secured another significant project. Working alongside the B3Living* housing association, Davis are very pleased to announce that they have commenced site set up for a new residential development. Introducing; Beech Walk, Hoddesdon.
This £5.3 million project will comprise of the demolition of current existing properties in the road, to make way for the design and build of 39 new homes for people over the age of 55.
The methods of construction are that of strip foundations, block & beam ground floors, brick/block cavities, precast concrete first floors, concrete staircases, roof trusses, slate tile coverings & flat roofs, UPVC windows & doors, UPVC fascia/soffit/guttering, and the finishing feature of external balconies. Alongside the construction of the accommodation itself, the project includes the works of a shared access road, external works and services.

The town of Hoddesdon resides in the county of Hertfordshire. On the outskirts of North London, the town is far way enough from the modern hussle and bussle commute to boast some history in the old town centre; evidence of passage for coaches traveling from Cambridge to London in the 18th Century. The town's location is also nearing to towns Harlow and Bishop's Stortford, making it a well-connected place to reside for the future residents and purchasers of the new builds.
On securing the project, Managing Director Tom Davis said "Following on from the completion of some of our recent previous residential projects; Essex House and Grangewood, and alongside our current project Acorn House in Basildon which is thriving and underway, we now take on this further fantastic new build development, which will really enhance those looking to entire the next phase of their life in well-deserved retirement."
It is thought that Beech Walk is not being used to its full potential in its current state. The project will completely regenerate this site and allow B3Living to better serve the local community.
Chief Executive Steve Woodcock said, "Figures from Rightmove show us that the average flat in Broxbourne now costs over £230,000 so we urgently need more homes that local people can afford, particularly older people who are priced out of the private market."
Davis Construction are excited to embark on this journey with B3Living and press on with the demolition works very soon!
*[www.b3living.org.uk] works with like-minded developers and partner organisations in the community to provide people in the Broxbourne area with homes they aspire to live in; over the next seven years the housing association plans to deliver 800 new homes.
---