4 years ago
Internal Completion at Chase High School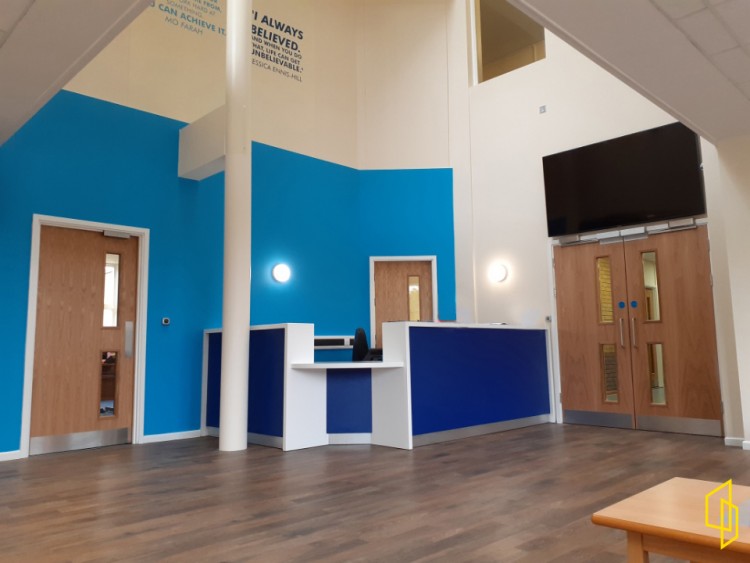 Internal refurbishment works to the existing building at our Education project Chase High School commenced on 17th July 2019.

The work has spanned the 6 week summer holiday period and includes the development of a new reception area with associated offices and the redevelopment of an existing classroom and offices into a large science room with specialist furniture and equipment. The works also comprised of the transformation of an existing classroom into an IT teaching facility and relocation of the secure exam storage facility.
These works have been successfully completed in the absence of the school's students ready for their return. Our works continue with the external new build which comprises of a three storey classroom block. We have made preparations for the removal for re-use of the existing car park block paving, drainage and harvest tank diversion, and the Foundation pad works are already underway.
We look forward to the completion of the build project in 2020, and the opportunities the new building will open up for the 1,017 students at Chase High. A fresh environment and the practicality of new space will transform the school. Subjects including Geography, History, RE and Sociology will benefit greatly from the extra space.
Our specialist knowledge of construction in the education sector along with our history of delivering high-quality projects has made us one of the go-to school construction companies in the south of England. On completion of the Internal works, Tom Davis, managing director said "We have worked hard to deliver a whole refurbishment in very limited time. But as a construction company with a specialist knowledge of work in the Education sector, we felt it was essential that this refurb was completed to a high standard and on time ready for the students return. We have worked closely with the school staff and we are excited to move on to the next phase of our external works".
---